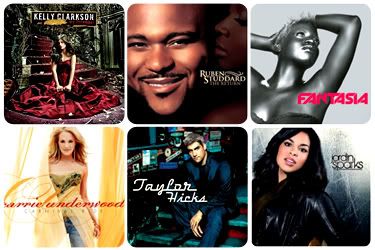 I've been following this show ever since Fantasia's season coz that's the only time it was broadcasted locally here in third world Philippines and as always I'm really excited! I'm wishing they'll minimize the whole stupid auditions with all the crazy people trying out coz it's always been really boring for me and it's the 7th season! Think we already seen enough of it. Can't wait to see 'great' and 'sexy' talents, though!
Local broadcast schedules after the jump.

American Idol airs in the PH at QTV every Wednesdays and Thursdays 6PM with a replay at 8PM and weekend replays every Saturdays and Sundays at 4PM.